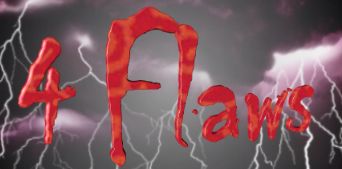 Welcome to 4 Flaws Official Homepage!!!!
You are lucky number
to visit us!!

View My Guestbook
Sign My Guestbook

This site is here 2 get some recognition for our unique style of nu-metal. Please remember fellas, we are jus' starting and so is this website so be patient and watch us go!!
If u like what u see (cuz we are desperate, ladies) or hear then

e-mail us!!
Our songs can also be found on NAPSTER!!
Our band consists of, well us, if u wanna learn more click on a member:
Ashley Morgan (guitar / b-vocals),